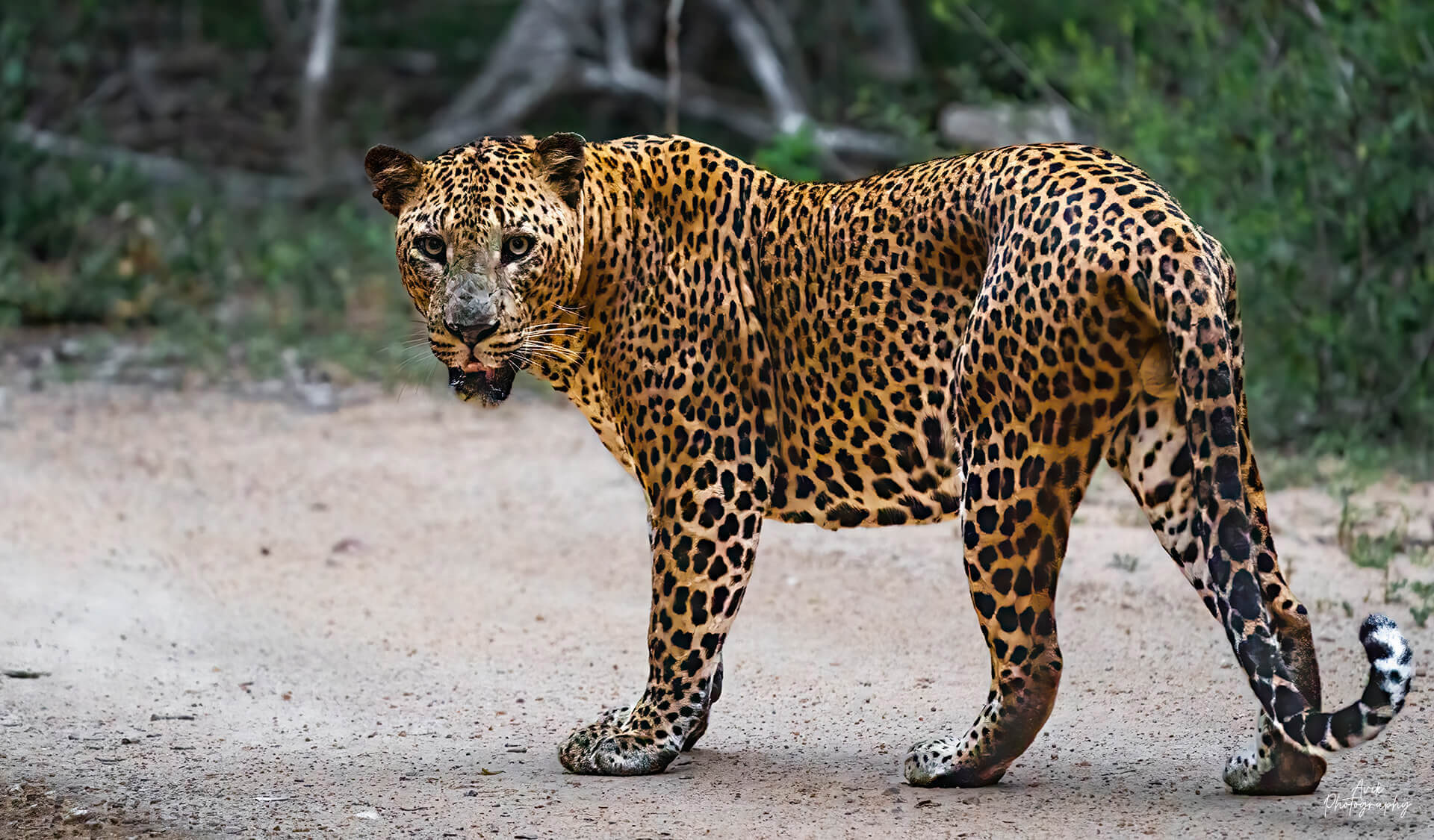 The Leopards in Sri Lanka, Panthera pardus kotiya, have evolved into a relatively large leopard subspecies. It might be due to the fact that it is the country's apex predator. Although data is insufficient, large males have been suggested to weigh nearly 100 kg. Leopards, like in other areas, hunt alone, with the exception of females with young. Male ranges frequently overlap the smaller territories of many females, as well as portions of neighboring male areas. They are more active and prefer to hunt at night, but they are equally active throughout the dawn, dusk, and daytime hours. Because of the lack of conflict and the large prey base, they rarely haul their kills into trees.
Best National Park to See Leopards in Sri Lanka
Yala national park in Sri Lanka is believed to be the best place to see Leopards in Sri Lanka, as it has the highest density of leopards in Sri Lanka. We presently offer several tours in Yala National Park, and we have the provision to arrange your night stay  deep inside the Yala National Park in a Forest Department's Bungalow.
What we Offer
We offer private guided safaris in 4WD to the Block 1 and Block 5 of the Yala national park, from the Kataragama side to avoid the crowds of the main entrance of Tissamaharama. A knowledgeable naturalist and the experienced driver will bring you right into the action, additionally we provide the service of an wildlife tracker of the park to predict the animal movements.
Where will you stay
We usually keep our guests in Luxury Tented Camp adjacent to the park, or for more adventurous you, we also arrange Night Stay in Forest Bungalows deep inside the park which the usual tour agencies can not provide.