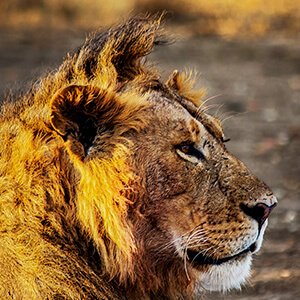 Maasai Mara hosts the largest land animal annual migration, consisting of wildebeest and zebra to and from Tanzania. The name of this park honours the area's indigenous Maasai people and their description of the place from afar: "Mara," which is Maasai for "spotted", apt to describe the circles of trees, shrubs, savanna, and cloud shadows. In addition to the big five (lion, rhino, elephant, leopard, and buffalo), Maasai Mara has lakehippos, giraffes, cheetahs, hyenas, and many antelopes, including the Topi, bush duiker, klipspringer, oribi, bohor reedbuck and others.
We can track the migration year-round and advise you on Kenya Safari accordingly.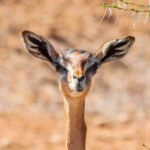 Formerly known as Maasai Amboseli National reserve, this is the second most popular in Kenya Safari plans after the Maasai Mara. The park is renowned as the best location in the world for up-close encounters with wild elephants, with the majestic Mount Kilimanjaro serving as the park's backdrop. If luck permits, you can photograph the highly sought-after baby crocodile-eating shoebill bird of Africa.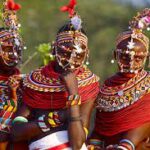 Gerenuk, Grevy's zebra, oryx and reticulated giraffe, plus big cats like the lion, cheetah and African leopard can be seen here. Bird diversity is also quite rich in this area. Samburu is particularly popular in a Kenya Safari itinerary for the cultural experience, and ofcourse its elusive leopards.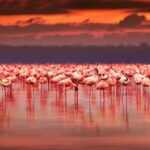 Perhaps the best place in the world to see millions of flamingos (greater and lesser), Lake Nakuru also hosts good population of eastern black rhinos and southern white rhinos. Rothschild's giraffe is another interesting species to be photographed here.
Lake Naivasha is also popular for its flamingos. And it provides a good opportunity to photograph hipppos.
We frequently suggests one of  these destinations as a transition from Amboseli to Mara in our Kenya Safari itineraries.